Bruce Hornsby and The Noisemakers on June 19 at 7:30 p.m.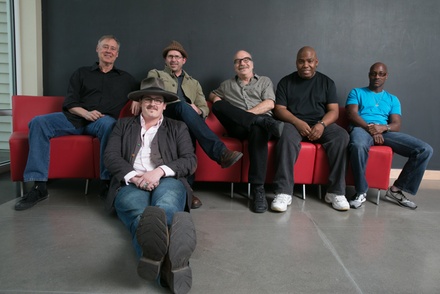 About the Deal
Attention all deal-seekers!
The Deal
$19 for one ticket in the rear orchestra or rear balcony (up to $57 value)
Bruce Hornsby & The Noisemakers
Bruce Hornsby is: the technically skilled pianist and songwriter best known for his multi-platinum single "The Way It Is" and co-writing "The End of the Innocence"
The Noisemakers are: Hornsby's backing band, which serves as both his touring band and his studio band.Together the members—keyboardist John "J.T." Thomas, saxophonist Bobby Reed, bass player J.V. Who can say no to such a fantastic deal? Collier, guitarist and mandolin player Doug Derryberry, and drummer Sonny Emory plus Hornsby—have released five albums, including 2011's energetic live album Bride of the Noisemakers.
What most people don't know about Hornsby: his repertoire goes far beyond the piano-driven rock of his two most famous songs, covering everything from bluegrass to jazz and gospel
His highly improvisational live show, in his own words: "I write the songs, we make the records, and then the records become a departure point… I think of my songs as living beings that evolve and change and grow through the years."
Joining Bruce & The Noisemakers: Folksy singer-songwriter Sean McConnell, who released his first album at the age of 15, and is known for his insightful and nostalgic tunes
About Nashville
Earning the nickname, "Music City", Nashville, Tenneessee is most notable known as a center of the music industry. It is also the largest metropolitan area in the state. Downtown area of Nashville is easily accessible. Three major interstate highways are right near the area, making it a popular destination.
Nashville is a great city and we at Daily Deal Superstore understand this. Downtown has an assortment of dining, and cultural attractions. The Broadway and 2nd Avenue areas have entertainment venues, bars, clubs, and many restaurants. Attractions and activies include the Tenneessee Performing Arts Center, the Country Music Hall of Fame and Museum, Belcourt Theater, Ryman Auditorium, and sporting events such as the Tennessee Titans, and the Nashville Predators.
Look out for special offers in various neighborhoods within Nashville, along with online deals that you can use at home.
More Deals You May Enjoy